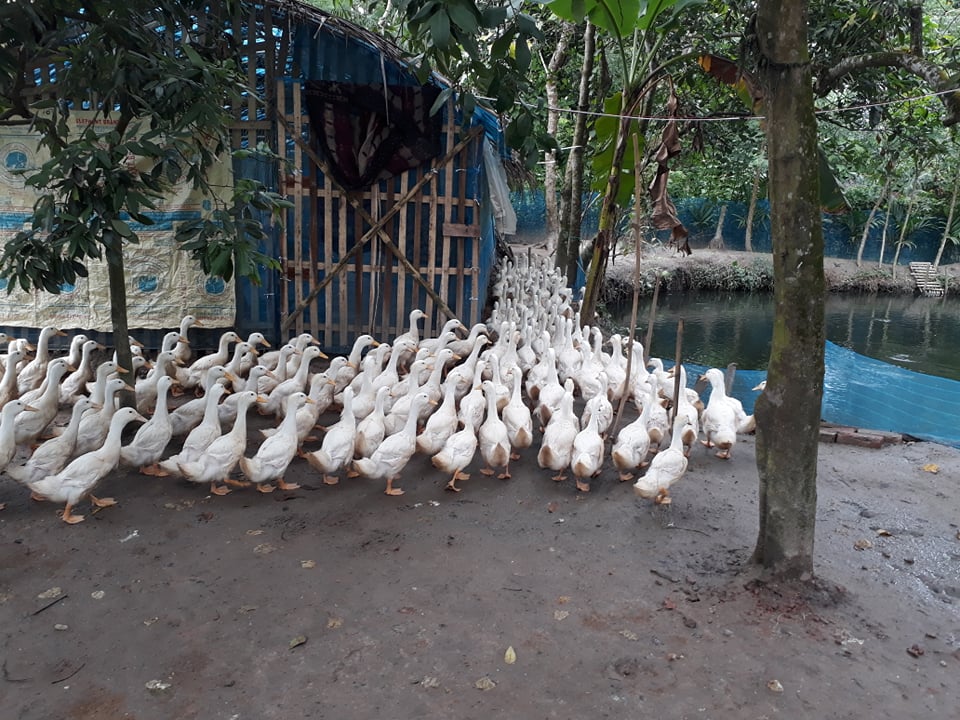 Livestock & Fisheries Unit
NGF has been implementing diversified fisheries and livestock activities under this unit since 2013 with the effective partnership of Palli Karma-Sahayak Foundation (PKSF). At 182th meeting on 29/06/2013 managing committee decided to form 'Agriculture Unit and Livestock Unit' and recently introduce "Fisheries and Livestock Unit" as a separate wing of PKSF as well as NGF; aiming to promote new technology, extension services and financial support to the farmers who are member of micro-finance program activities. Fisheries and Livestock Unit take several initiatives to develop coastal fisheries and livestock sector through increasing productivity with sustainable fisheries and livestock technologies.
As a PKSF partner organization, Nowabenki Gonomukhi Foundation (NGF) has been implementing fisheries and livestock activities in four branches (Shankarkathi, Kadamtala, Krishnonagar, Ratonpur) under Shyamagar and Kaligonj upazila of Satkhira district. Fish is the second most valuable agricultural crop in Bangladesh and its production contributes to the livelihoods and employment of millions of people. There is a proverb "Mache Bhate Bangali" exists in Bangladesh. Fisheries are playing an important role in the development of Bangladesh and through better management this contribution can be increased much. Still fisheries sector contributing 4.92 % to GDP and 23 % of total agricultural production of Bangladesh.63% animal protein is obtained from fishes. The target people of the programme who are the member of microcredit program, micro enterprise, seasonal and agriculture microcredit loan program and actively dependent on fisheries and livestock activities. The main objectives of the project is to create self-employment opportunities; poverty alleviation; enhancing food and nutritional security through financial Service; modern technology and information dissemination; capacity building; value chain development and market Linkages.
To know the detail activities of the unit, please click the link
https://drive.google.com/file/d/0B6noi-1ijHv_TmF4WWNBTFVHdHM/view?usp=sharing