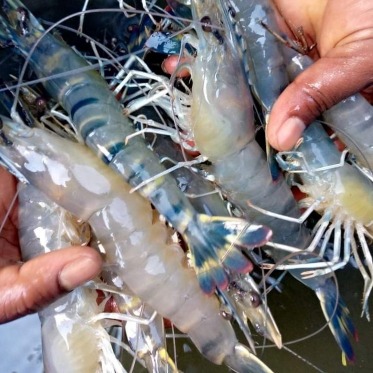 Rural Microenterprise Transformation Project (RMTP)
Sub-project: Production and Marketing of Safe Fishery Products
Since 1987, Nawabenki Ganamukhi Foundation (NGF) has been conducting various development activities along with micro credit programs for the economic liberation and improvement of living standards of the indigenous people in the sub-tropical regions of Bangladesh, especially in the south-western region. In continuation of this, from July'2022, the value chain development sub-project titled "Production and Marketing of Safe Fishery Products" will be implemented under the project titled "Rural Micro Enterprise Transformation Project (RMTP)". The duration of the sub-project is 3 years (July'2022 - June'2025). The said sub-project will carry out activities in Shyamnagar, Kaliganj, Debhata upazila of Satkhira district with 6000 members related to fisheries sector. Under the sub-project, various activities will be conducted to increase fish production while maintaining quality, such as organizing entrepreneurs, increasing productivity, providing training, setting up demonstration plots, expanding more productive technologies, developing new diversified products and developing markets, selected entrepreneurs and dedicated services, capacity building of providers etc.Through the Rural Micro Enterprise Transformation Project (RMTP), with the aim of increasing the income of small and marginal farmer/farmer families and small entrepreneurs and ensuring food security and improving family nutrition, three components will be worked on namely - value chain development, expansion of financial services and strengthening of institutional framework.
Aims of the sub-project:
Increase income of small and marginal fisher/fisherman families and small entrepreneurs, ensure food security and improve family nutrition.
Objectives of the sub-project:
a) Increasing the income of entrepreneurs through safe fish production and marketing.
b) Increasing income of entrepreneurs through production and marketing of processed fish products.
c) Increasing the use of safe fisheries materials and modern farming technologies at the local level.
d) Creation of employment and sustainable sector through creation of service market at local level.
e) Creation of production and market systems taking into consideration environment, safe and nutritious food and climate change issues and
f) Increasing participation of women and youth in initiatives.