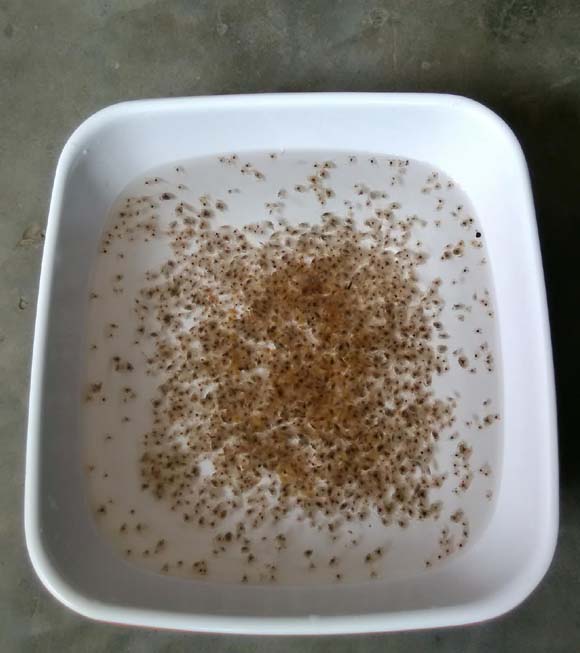 Crab Hatchery Technology Transfer to Entrepreneurs through Crab Hatchery Operation
Background:
Crab, which was previously an incidental product of culture operations for shrimp, milk fish and other fin fishes in Southeast Asian Countries, has emerged as an alternative livelihood and potentially exportable commodity. By the recent past years, farmers are transferring to crab farming as it is less susceptible to disease, resistant to adverse environmental conditions and has a good market price. Crab culture was fully dependent on crab-lets collected from the natural sources. Collection of crab-lets in bulk from natural sources could threaten ecological system of coastal areas including mangrove forest of the Sundarbans. Considering the growth potentials of crab sub-sector and to meet the increasing demand for crab-lets in environment-friendly sustainable manner, NGF established a crab hatchery in Shyamnagar, Satkhira with the technical and financial support of PKSF and IFAD by successfully transferring the crab-hatchery technology from Vietnam to Bangladesh in 2016. This hatchery is now in its full operation and providing crab-lets to local farmers.
Goal of the project:
Crab hatchery technology transfer to entrepreneur through training and entrepreneur level crab hatchery establishment to enhance crab production.
Objectives of the project:
Crab hatchery technology transfer to entrepreneur through training
Entrepreneur level crab hatchery establishment to enhance crablet production
Skill manpower development for using crab hatchery technology
Create availability of necessary equipments for crab hatchery
Duration of the project:
Duration of crab hatchery technology transfer project is 30 July, 2018 to 31 December, 2020.
Extended period-01 January, 2021 to 30 September, 2022
Achievement of the project:
Conclusion:
NGF-Crab Hatchery established in 2016 and the first trial for crablet production was executed in same year with the direct assistant of Vietnamese Technical team and that was the first time Bangladesh produced crablets in hatchery. Since 2017, NGF-Crab hatchery has been producing crab-lets with its own technical team. From 2018 crab hatchery started to record the data in different aspects of crablet production. The result above evident that over the four years the hatchery get the highest result in all aspect of hatchery operation this is because the technology was hired from Vietnam so it's taking time for technological adjustment with the Bangladeshi weather condition.