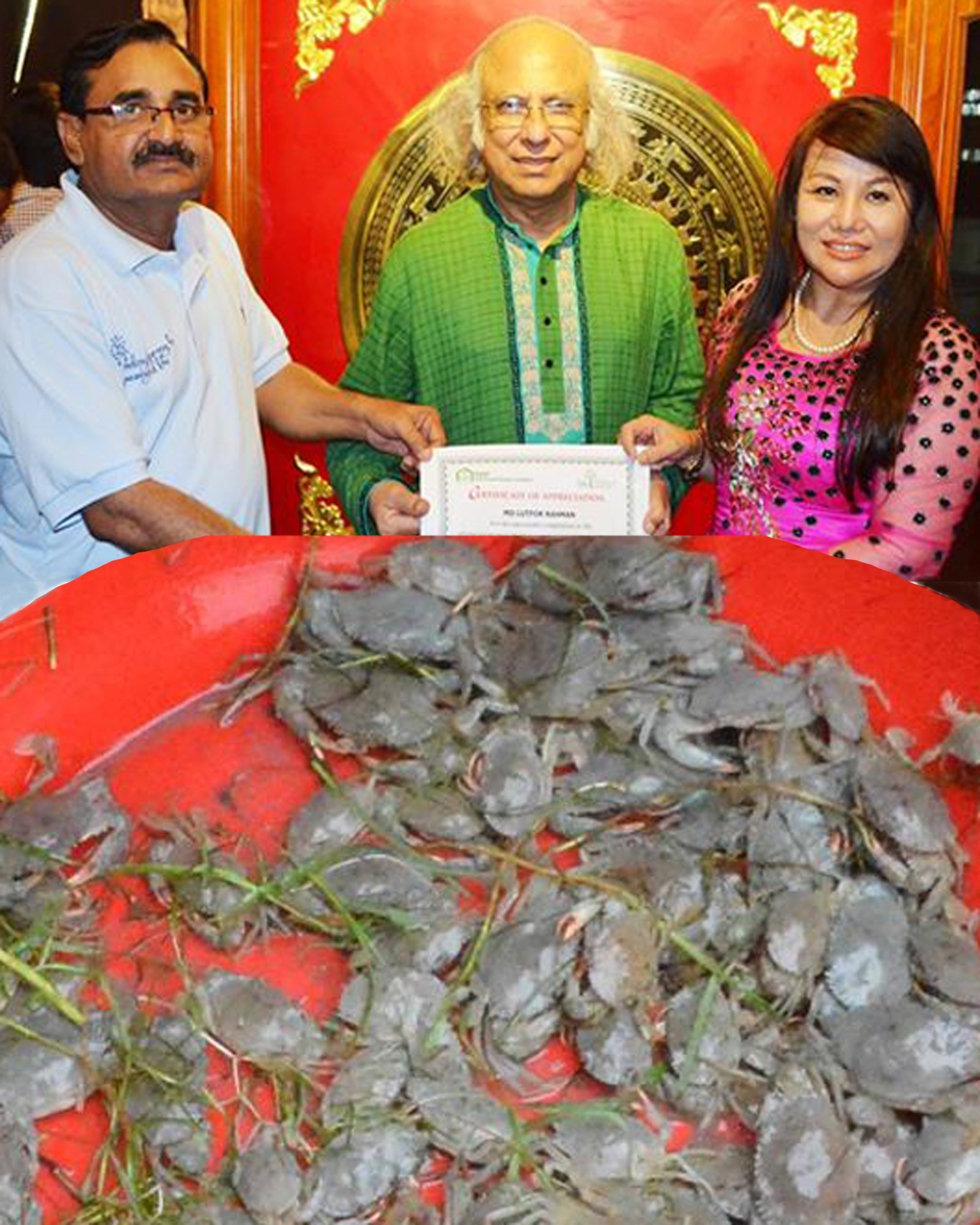 PACE Project
The culture fisheries of Bangladesh is mainly based on fin fishes (mainly carps, few catfish and perch) and prawn/shrimp. Some other resources like mud crab, turtle etc. are also harvested from natural resources. Crab is an important fisheries item which command good demand in the markets especially in foreign markets. The mud crab species (Scylla sp.) is of high price too. Our country is highly suitable for crab culture and fattening as well. The growth potential and international market demand of crab sub-sector, NGF has been implementing Crab value chain development project under Promoting Agricultural Commercialization and Enterprises (PACE) Project since 2011. The project has jointly financed by PKSF and International Fund for Agricultural Development (IFAD).
The project goal is to enhance livelihoods (higher income from self-employment, business profit and wage employment, and food security) of the moderate and extreme poor (4 thousand men and women) in a sustainable manner. The development objectives of crab culture and fattening are to increase sales and incomes from existing and new micro enterprises and to create new wage employment opportunities for extreme and moderate poor people in the coastal areas.
To know about the project, please see the link PACE Project document.