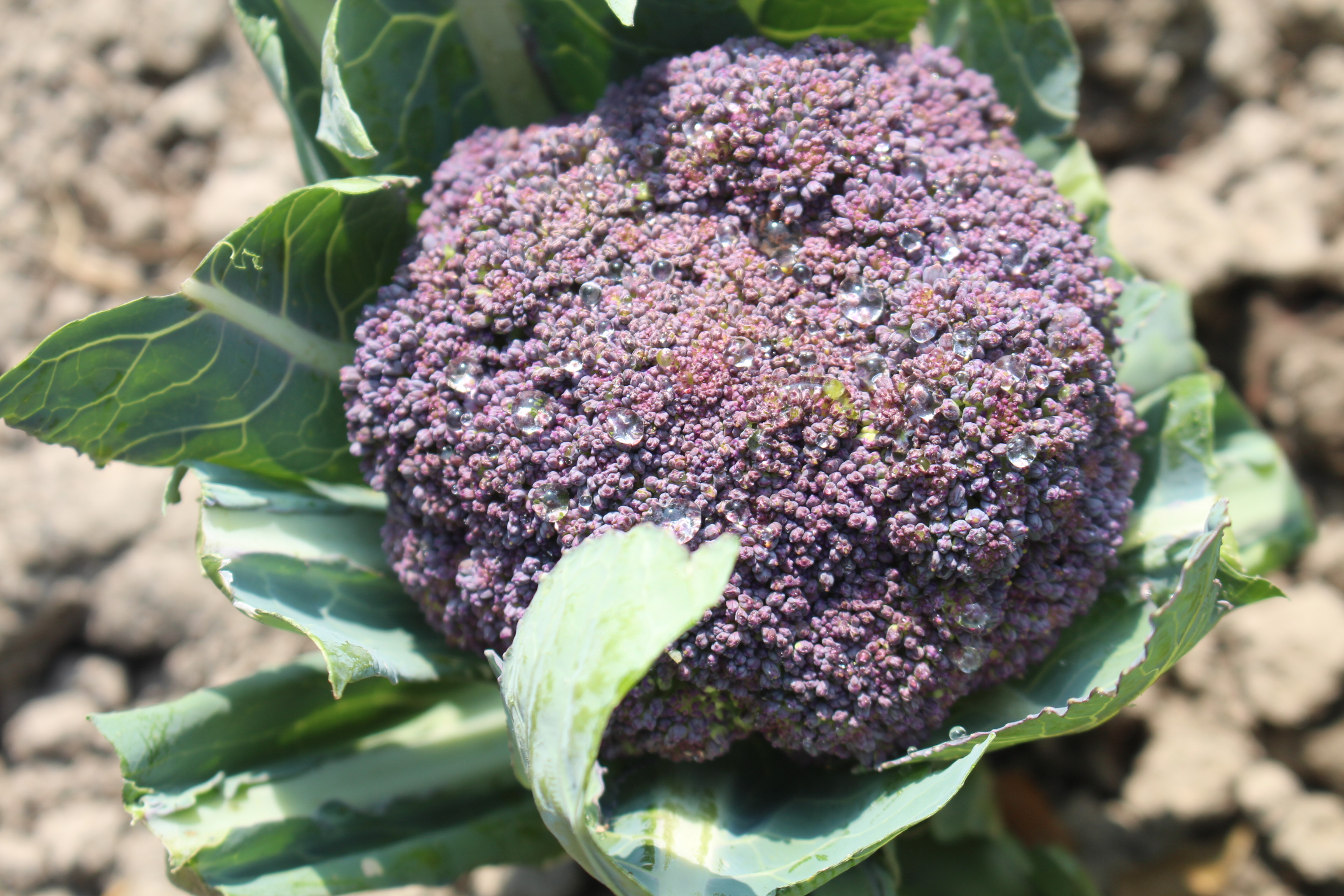 Purple Cauliflower-(2021)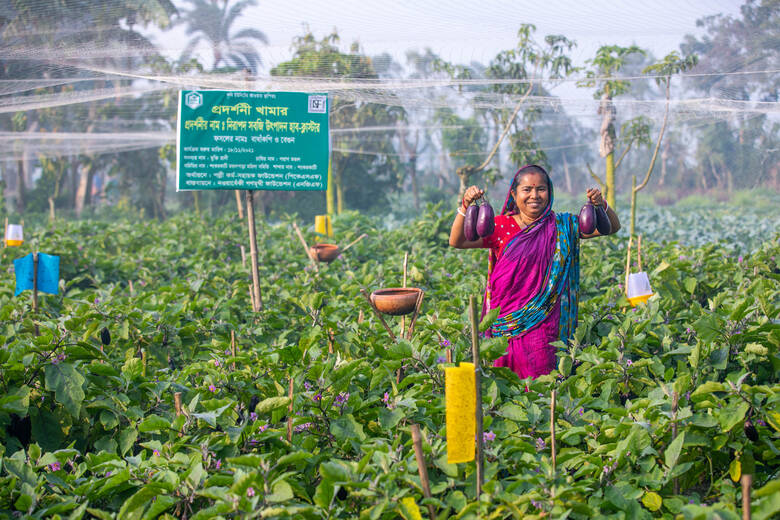 Introduction of Agriculture unit
NGF is working in the south west coastal region of Bangladesh from last three decades focusing on sustainable livelihood, women economic empowerment and humanitarian assistance in environmental friendly ways. To ensuring sustainable livelihood, NGF from its beginning emphasizes the agro based technological knowledge development and technological knowledge dissemination for the farmers of agro industries. In addition, to overcome the adverse effect of climate change and ensuring proper nutrition and maximum profit of the marginal farmers, NGF is implementing Agriculture Unit funded by PKSF since January'2014. Under this program NGF is working mainly on adaptation and dissemination of modern technologies related to Agriculture among marginal farmers such as- a) Grants for demonstration plot establishment b) Technical support, result dissemination activities ( Field day, Enhancement tour), c) Skill development activities (Farmers training on related technologies, Agriculture advising center), d) Material support (Seeds, Pheromones Leor, Fruits bag), e) Advertisement (Bill board, Informative sign board) and f) knowledge and experience sharing activities (Publication, Leaflet, Booklet & Brochures).
Homestead vegetables production
For extensive use of homestead land has been demonstraded three layer vegetables production technology. In the coastal region river bank erosion simultaniously occurs and salinity reduces vegetables production . So ultra poor people cannot produce vegetable as Barinda region. So, they buy vegetables from local market and consume in a little according daily needs. For this reason,We emphasis on highest use of homestead land so that poor people do not depend on market base vegetable consumption. Average 3 decimal homestead area they can use for 5 types vegetable production for year round in mixed cropping system. The vegetables will be selected as annual with perennial and produce continiously. Thus, In a side of the raise bed will be made a three layer garden for produce vegetables in three stage. In the ground need to planting dark loving plant as zinzer, aroid, turmeric etc. Middle stage and upper stage need to plant veneer vegetables as cucumber, bottle guard, bitter guard, sweet guard, indian spinach etc.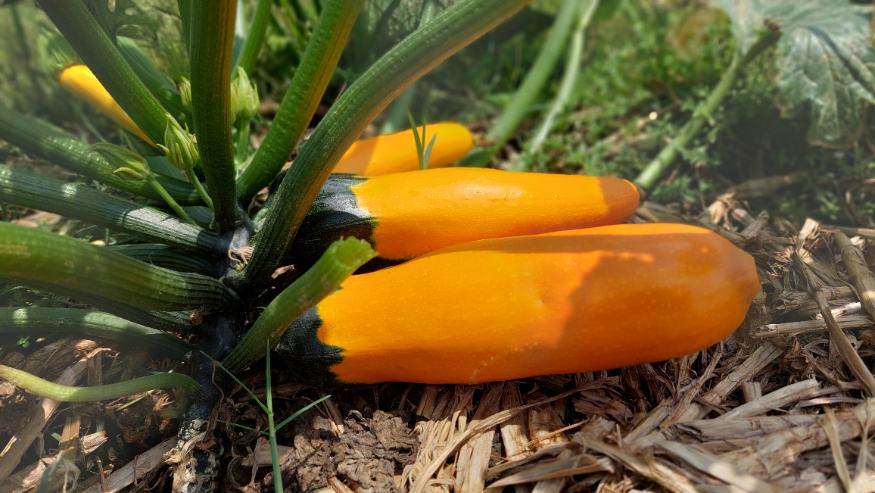 New variety crop
New Variety and High Valued Crop
New Variety and High Valued Crop -Yellow sqush, Capsicum, Cherry tomato, Red Cabbage, BinaChinabadam 8, Broccoli and purple Cauliflower.
New crop are those varity or crop farmer donot practiching but valuable than traditional practicing crop. A new vegetables can attract consumer mind easily and farmer get high value compare to other crop in the market. We demonstrated different crops these are squash, capsicum, red cabbage, broccoli, thankuni, black rice, mesta, chinabadam and cherry tomato.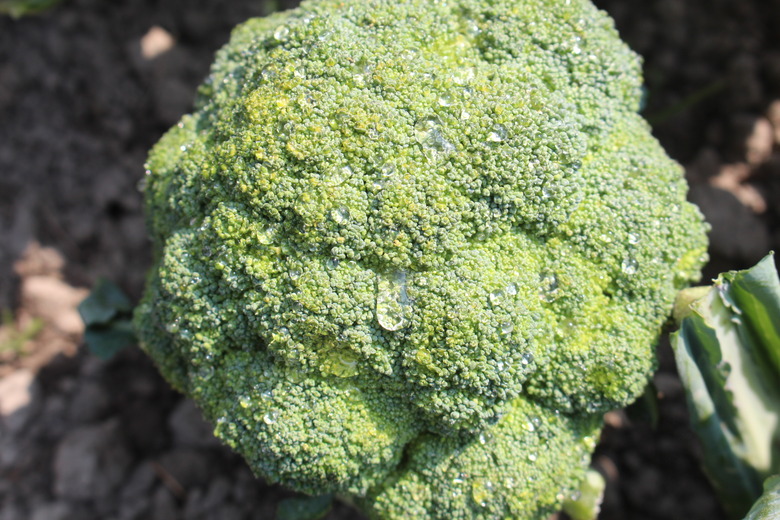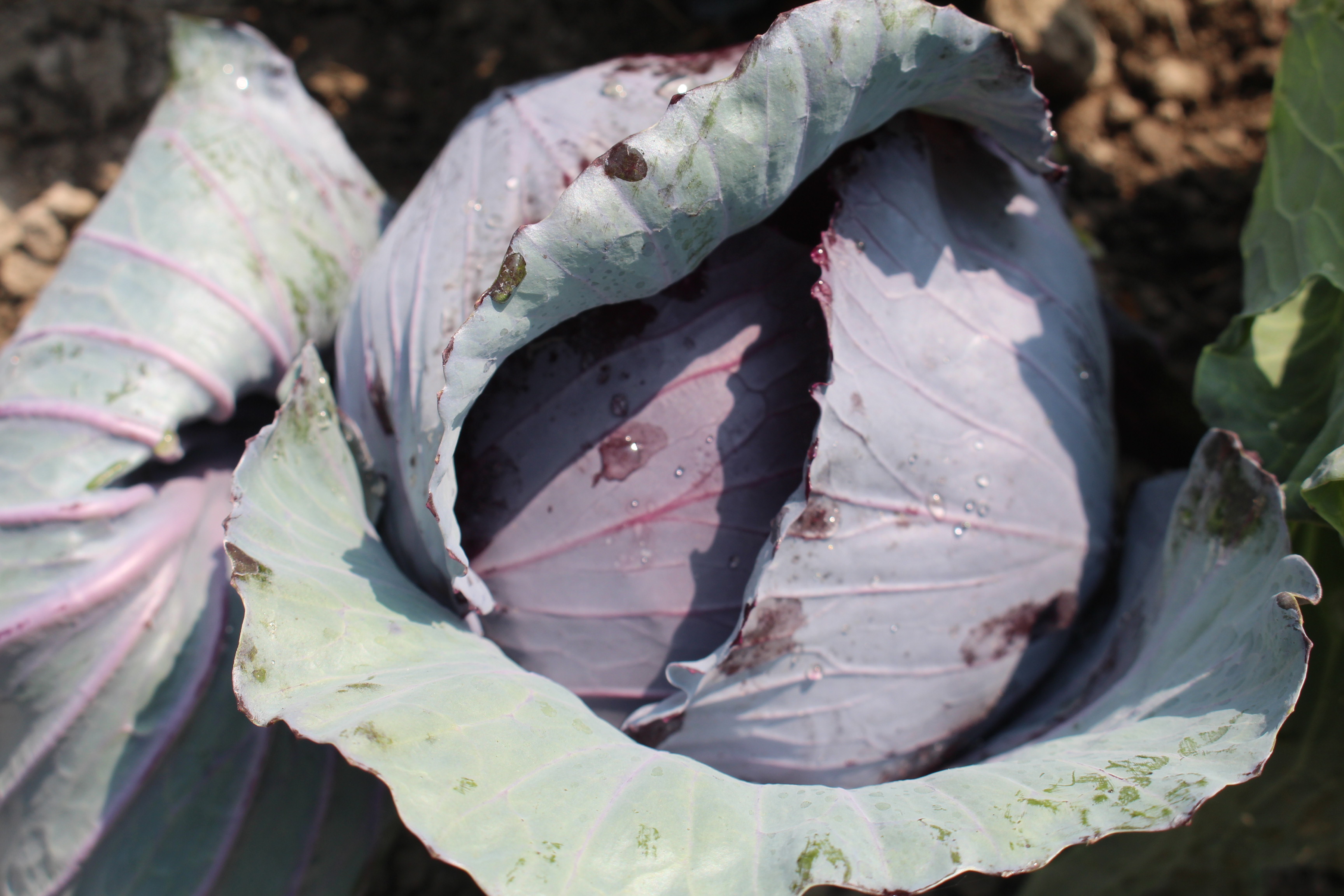 Red cabbage-(2020)
ABSTRACT
NGF working to disseminate new technology and new crop in the coastal saline area. Farmer generally get Aman rice then field become highly saline but using new climatic resilient technique farmer can cultivate Rabi crop in the specific area. For increasing production and cropping pattern it is crying need to introduce new high valued, short durational crop to this area. As a result NGF demonstrate different new crop in the farmer field. Farmer adopt Red Cabbage as high valued crop.
Keywords - DAE( Department of Agricultural Extension), NGF- Nowabenki Gonomukhi Foundation, PKSF- Palli Karma-Sahayak Foundation, Cole cropcauliflower, cabbage, Beet root, knokh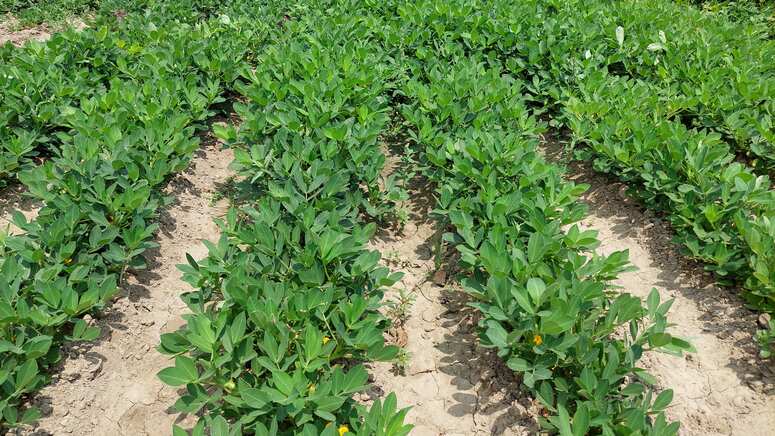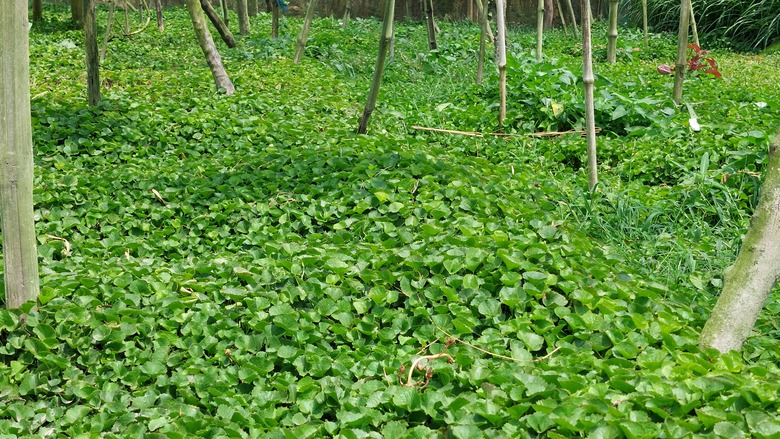 Local vaiety high valued crop Thankuni-(2021)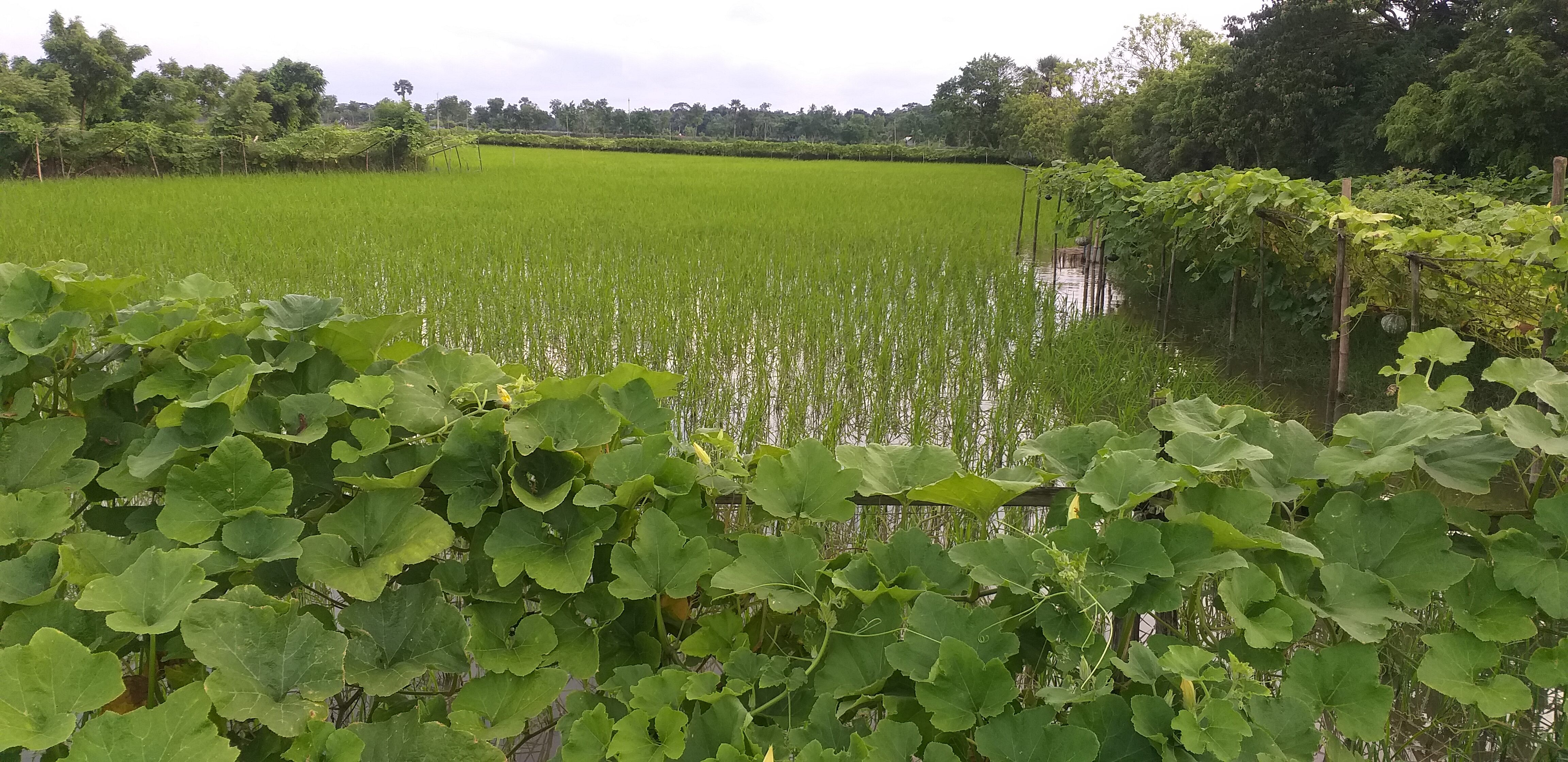 Climate resilient agricultural practice (mini-pond) in coastal region of Bangladesh
Climate resilient agricultural practice (mini-pond)
Coastal region of Bangladesh suffering for global warming. Farmer cannot cultivate crop year round in their land for increasing salinity. They wait for rain water which reduce saline of soil and cultivate late Aman only. For adaptation and mitigate saline problem we implementing different modern agricultural practices like Mini-pond, Surgeon, Mulching, salt tolerant new crop, Earth tower and hanging vegetables etc. Among these Mini-pond has become most effective and sustainable practice to farmer. Instead of late Aman only farmer can harvest three crops and vegetable in dyke for whole year. Thus farmer get fish in the mini-pond that is linked with drainage system. The practices increases cropping pattern (Aman-Mustard-Boro) in coastal region.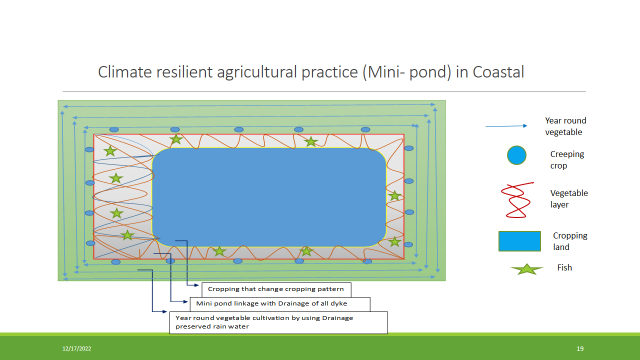 Model for climate resilient agricultural practice (mini-pond) in coastal region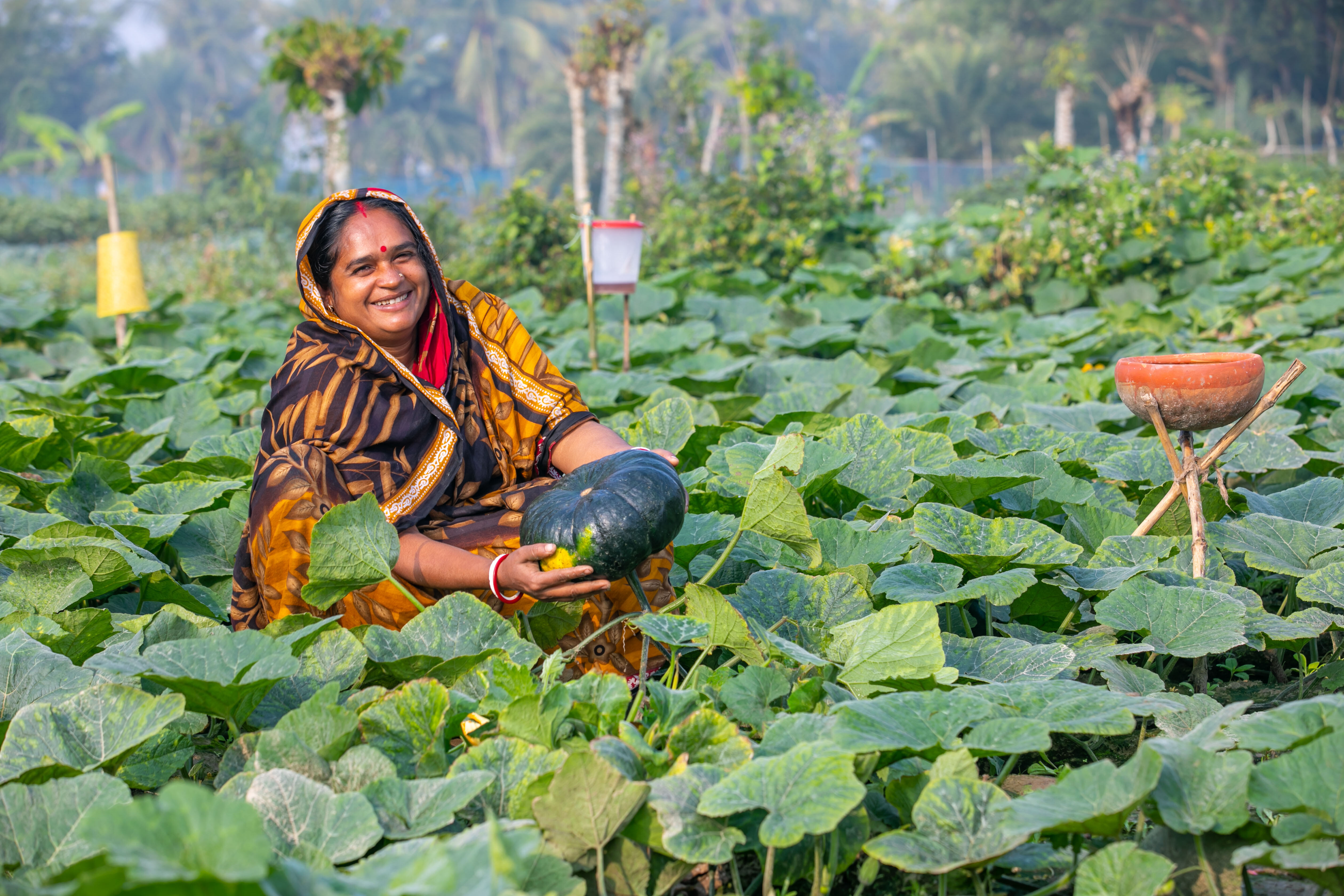 Safe vegetable production
Safe vegetable production 2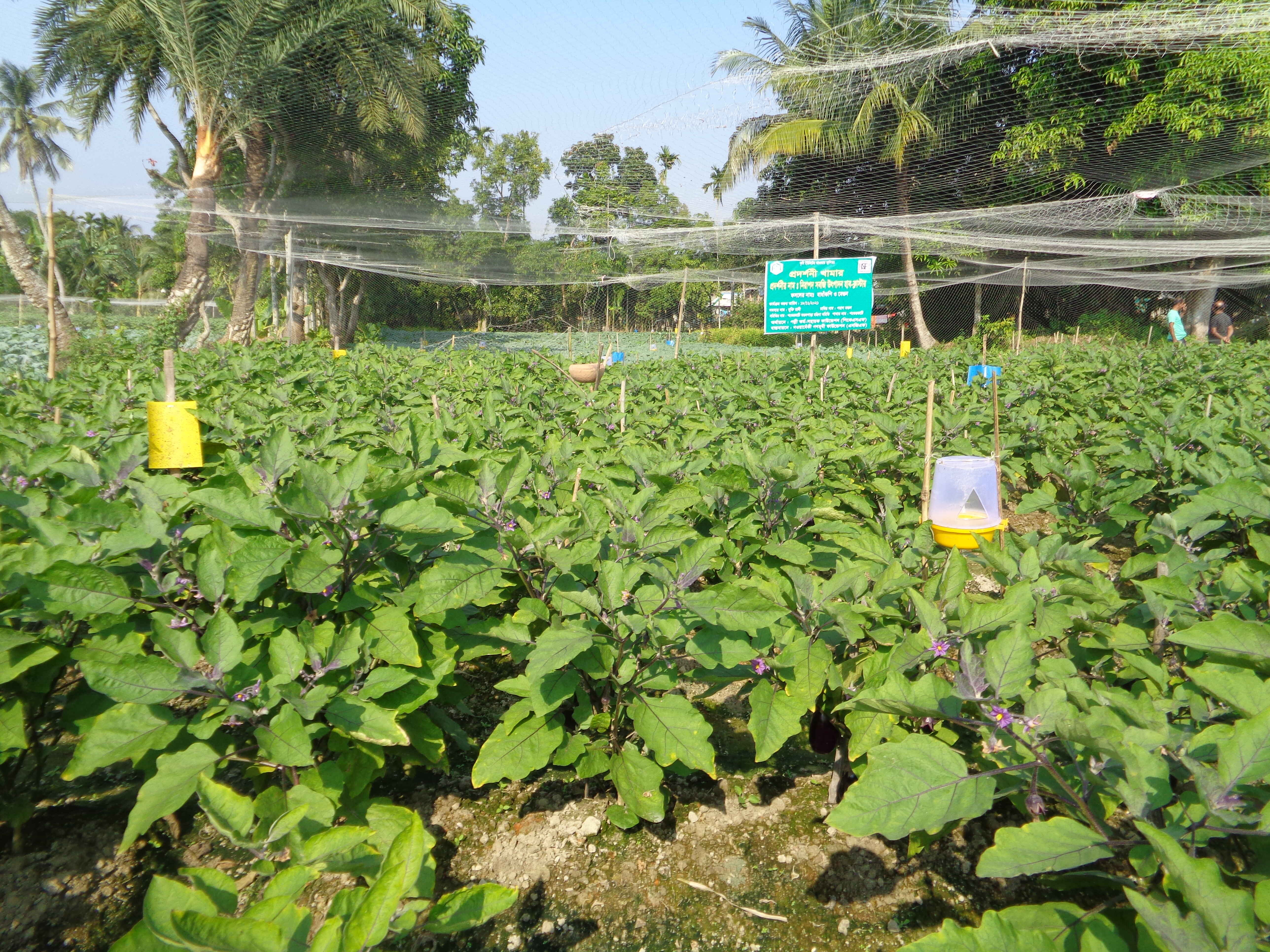 Safe vegetable production in cluster
Safe vegetable production
Food safety has become a burning issue as developing country. Farmer using excessive fertilizer and pesticide in subconscious mind to cultivate vegetable. They harvest crop before breaking residual effect. For this reason, we are providing bio-pesticide, Sex pheromone trap, Yellow color trap, Blue color trap, bishtop and training. As the result of our technical team, we get Eight (8) cluster of conscious farmer who are producing safe vegetable. We establish a save vegetable sell corner. So that consumer can get safe vegetable without interfere of middle man.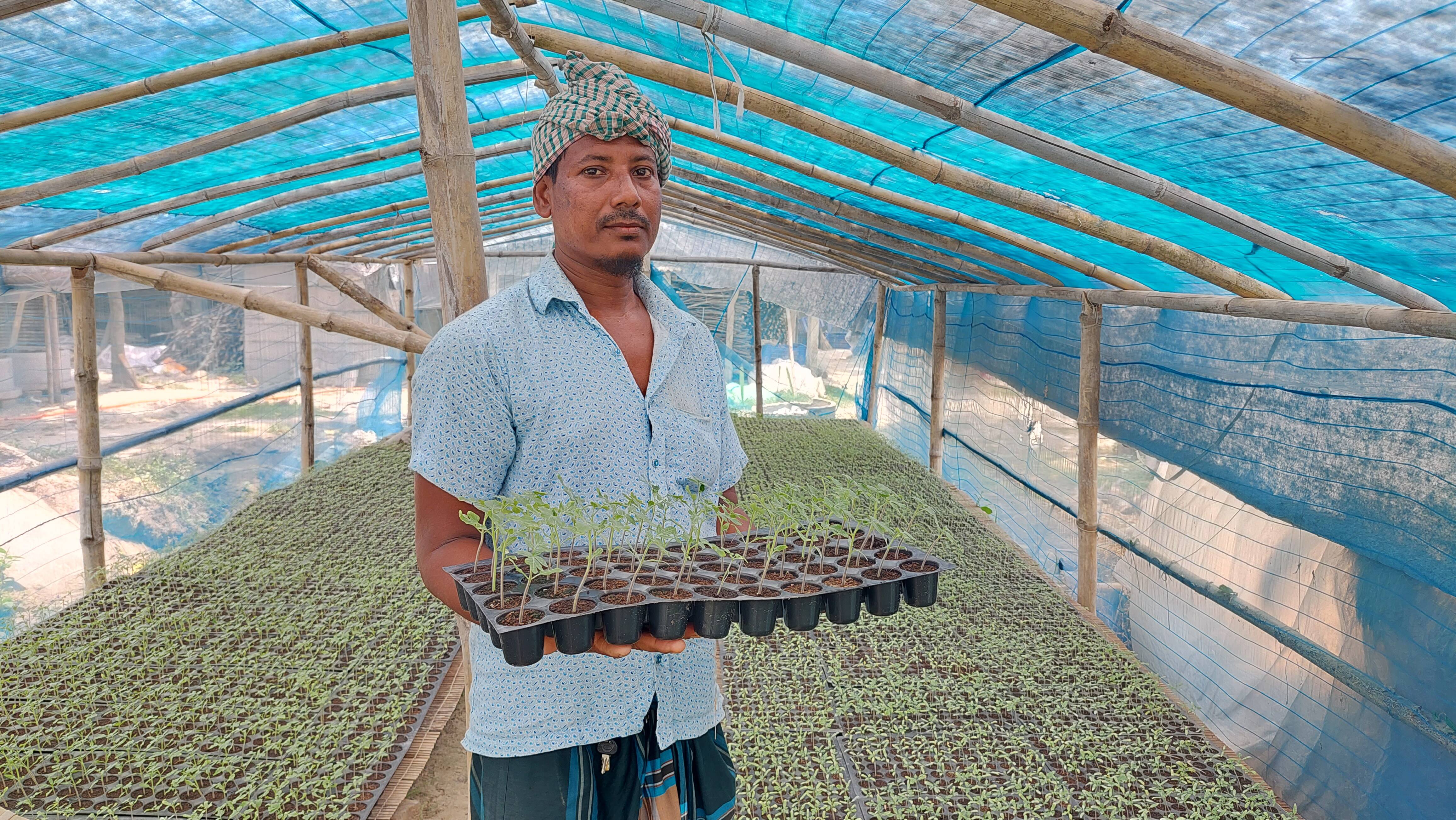 Seedling production in cocodust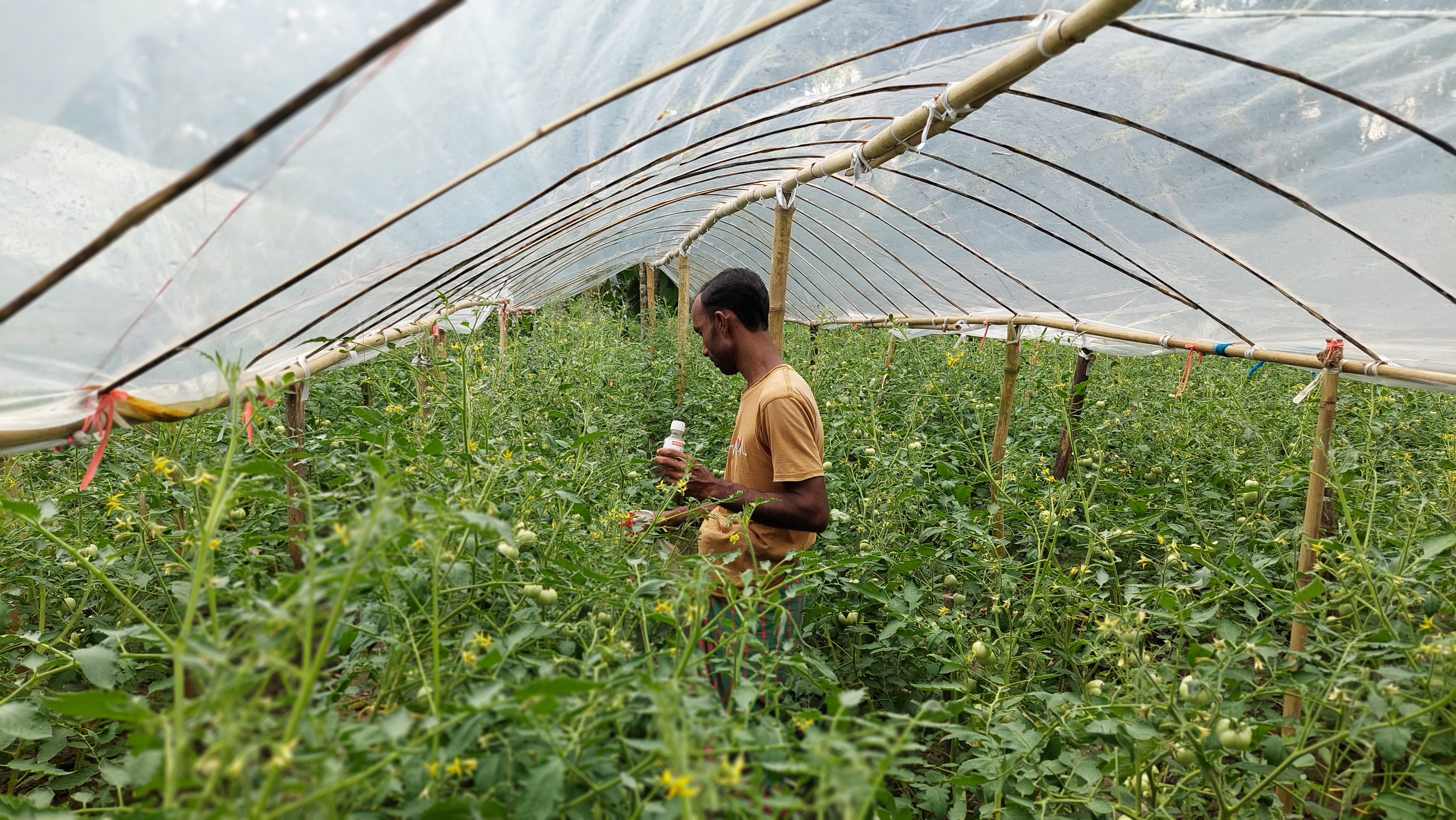 New variety crop black rice
Black rice
Black rice extract is loaded with health-enriching nutrients. It contains high quantities of fiber and antioxidants. In fact, black rice contains more anthocyanidins than blueberries. It supports a healthy heart and cardiovascular system and may help maintain healthy cholesterol levels when taken in conjunction with a healthy diet and exercise.It may also help maintain healthy glucose levels in already healthy individuals.Black rice extract supports liver health, digestive health, and brain health and may help boost cognitive ability.
High in fiber
Loaded with antioxidants
Higher quantity of anthocyanin's than blueberries
Supports heart & cardiovascular health
Helps maintain healthy cholesterol levels
May help maintain healthy glucose levels
Contributes to liver health
Benefits cognition, memory, and brain health