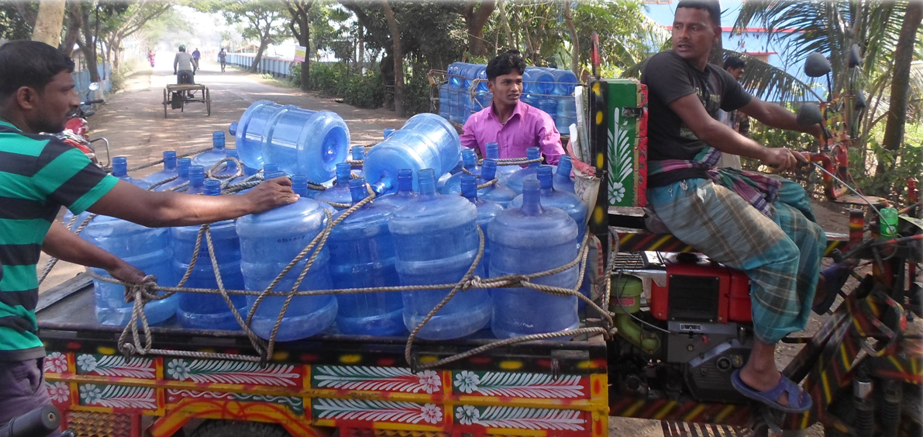 Low Cost Supeo Pani
Nowabenki Gonomukhi Foundation (NGF) has started a new project "Semi commercial business initiative" on Low-Cost Production of Safe Water and Distribution through establish collection point from 11th March, 2014. The main water production technology is "Desalination Process" and the water technology is environmentally sound, manageable and user friendly. This is innovative project ideas of NGF that make sure huge production of safe water by desalination process. The project has been financing by PKSF under LIFT Project for disseminating a sustainable solution package of coastal areas for easy access of safe drinking water.
Objectives of the Project:
The overall objective is to ensure safe drinking water for the poor/ultra poor people of the project areas. Specifically, to produce low-cost production of water and supply to the client on a reasonable price that affordable by poor community. To make sure the production quality and ensure the supply of drinking water to collection point where people can access easily. For smooth distribution of water, NGF has been developing dealer/retailer at different Hat/Bazaar for timely distribution of safe water.
To know the project activities, please click the link for more details
https://drive.google.com/file/d/0B6noi-1ijHv_WDZqSmkxb2ZlQ3c/view?usp=sharing