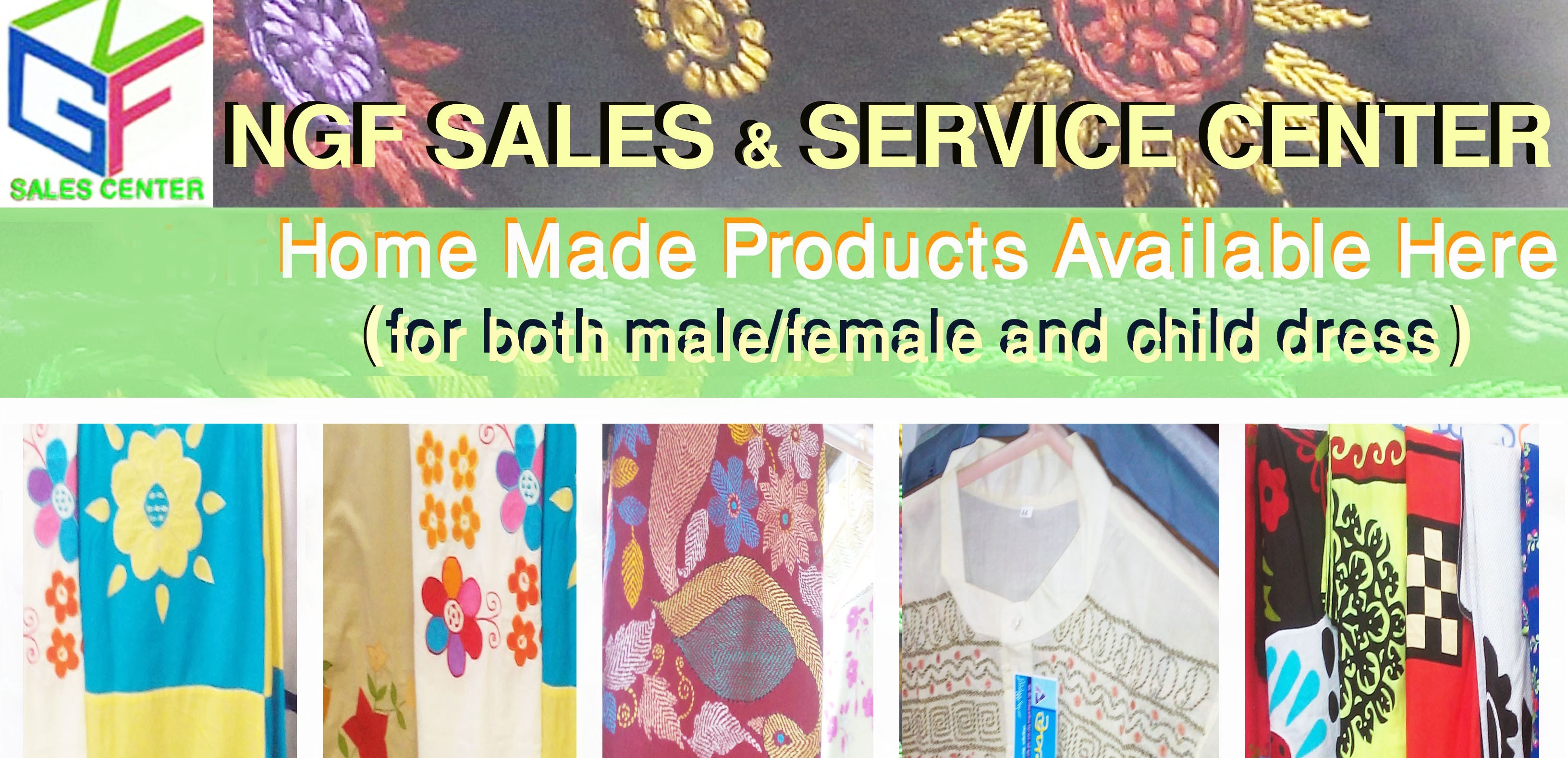 NGF Sales & Service Center
Nowabenki Gonomukhi Foundation (NGF) has been promoting women enterprises by establishing "NGF SALES & SERVICE CENTER" which located at the front side of NGF Head Office, Nowabenki, Shyamnagar, Satkhira. The sales & services center is fully dedicated for train and instruct the interested poor women who are interested to engage different homemade business like tailoring, dress design, making handmade crafts, honey processing & packaging. The sales center provide necessary materials support that can help women to produces diverse homemade products with lucrative design of different handicrafts.
After production, NGF Sales Center marketing staffs will collect their products with reasonable price from different corner of beneficiaries in the working areas and marketed the products from this sales center and outside. In the following way, a significant number of women has employed under NGF Sales and Service Center. Viewers, you are most welcome at "NGF Sales & Service Center" time from 9:00am to 5:00pm.